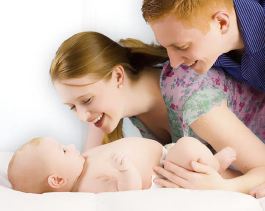 Parents are faced with many important decisions throughout their child's life. A decision that is best considered early on in your son's life is whether or not to have a baby circumcision.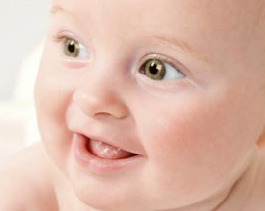 Read and get a better understanding about the different circumcision health benefits based on statistics as well as scientifically researched and proven medical benefits for your sons life.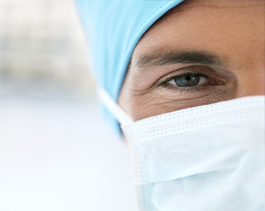 When making a decision to have your son circumcised, contact us at Baby Circumcision (Manchester). Yoel Niasoff is an expert with many years of experience in circumcisions.
I had my baby circumcised with Yoel Niasoff of Baby Circumcision Manchester and I must say it was an easy experience. It took around 5 mins, he did not cry at all when he was returned to me as they used an anesthetic cream. He also did not have any discomfort afterwards and he was in his normal cheerful behavior, even overnight. the after care with Yoel Niasoff was amazing too. Thank you!
Lisa A. (Manchester)
My son was circumcised when he was about a week old by Baby Circumcision Manchester and we had absolutely no issues what so ever with it. I left while the procedure was being done and he was bought out to me a few mins later and I can honestly say that Dave was very calm and relaxed. We had to give him a few baths every day for a week and keep applying Vaseline and gauze on the wound every time we changed his nappy for an extra few days. All my fear as a mum dissolved, as overall It really wasn't as bad as I thought it would be.
Katrina R. (Salford, Manchester)
Just had my son Nathanael circumcision done by Baby Circumcision Manchester, and by the Almighty's Grace everything went perfect and smoothly, I am very happy with the service as my baby is settling down smoothly after the process. Thanks Mr. Niasoff
K. Essel (Manchester)
I like your job and the way you handled the baby. You had a warm and caring attitude and I would definitely recommend your service for Baby Circumcision to anyone. Thank you so much for your wonderful service!
Hanna
The circumcision of my baby boy was done prefectly well. Mr Yoel Niasoff explained every part of the procedure he is doing and what is expected from us to avoid an infection and fast healing. I would recommend him to any family that wants to circumcise their baby boy. The most important is he loves his job.
Chuks N. (Preston)
I will definitely recommend Yoel for baby circumcisions as he does an excellent job. He monitors the wound regularly by calling and visiting until it's healed. Honestly he knows exactly what he is doing.
Amma
Baby Circumcision – Our Promise
Our promise is to give your baby top care while delivering professional expertise during the circumcision, we excel in exceptional after care as we believe this is crucial for your baby's well-being.